Welcome to our idyllic farm, where you can enjoy an unforgettable vacation surrounded by nature. Our farm is a beautiful place for those who are looking for a relaxing time out.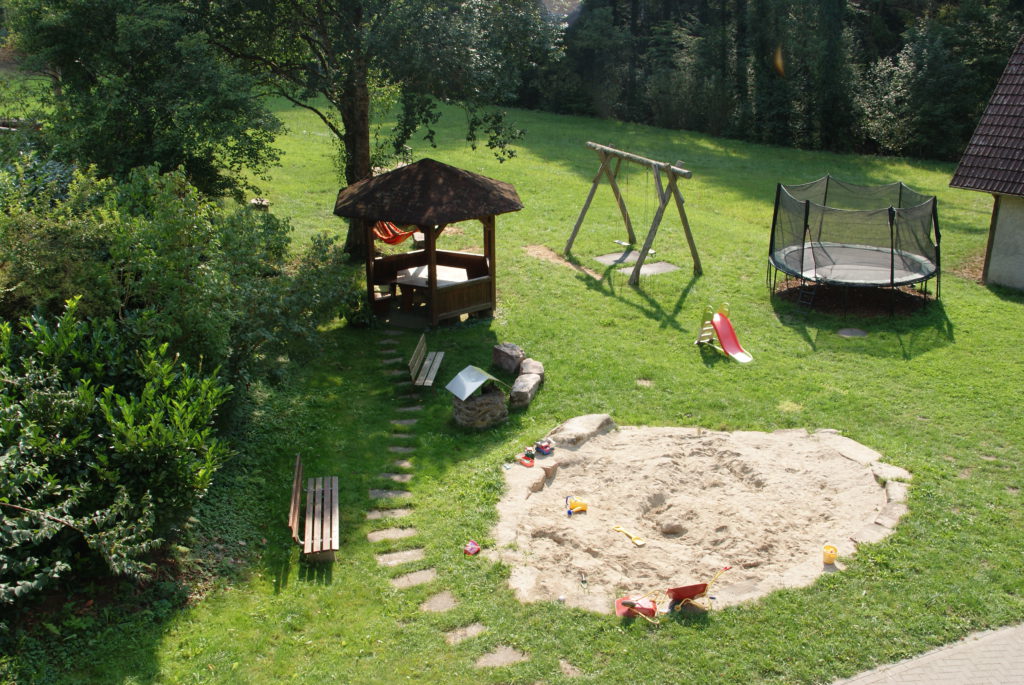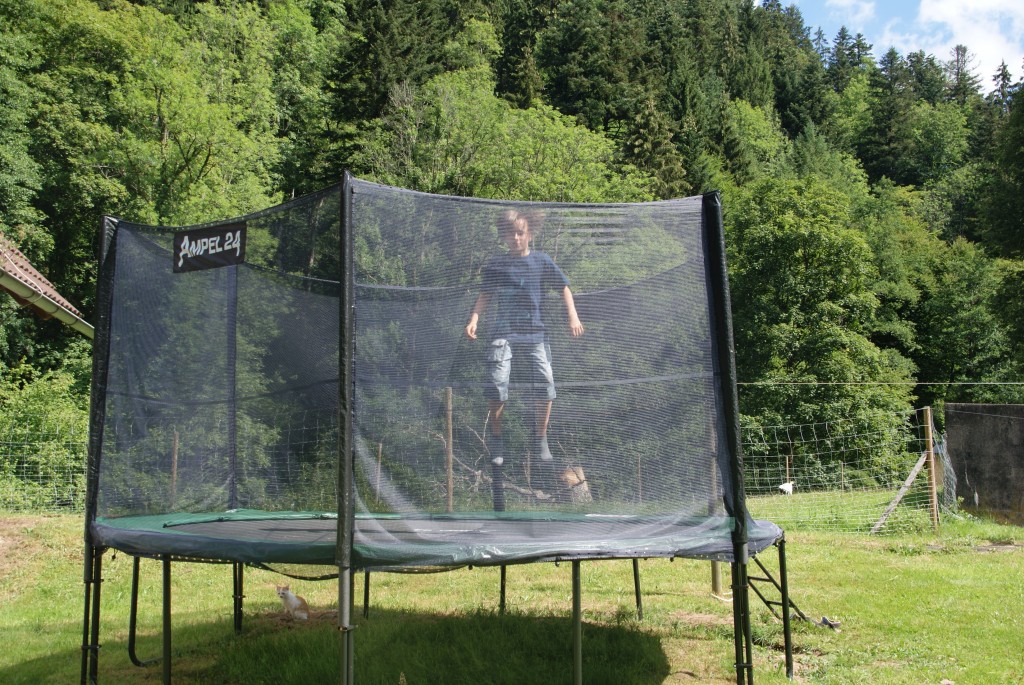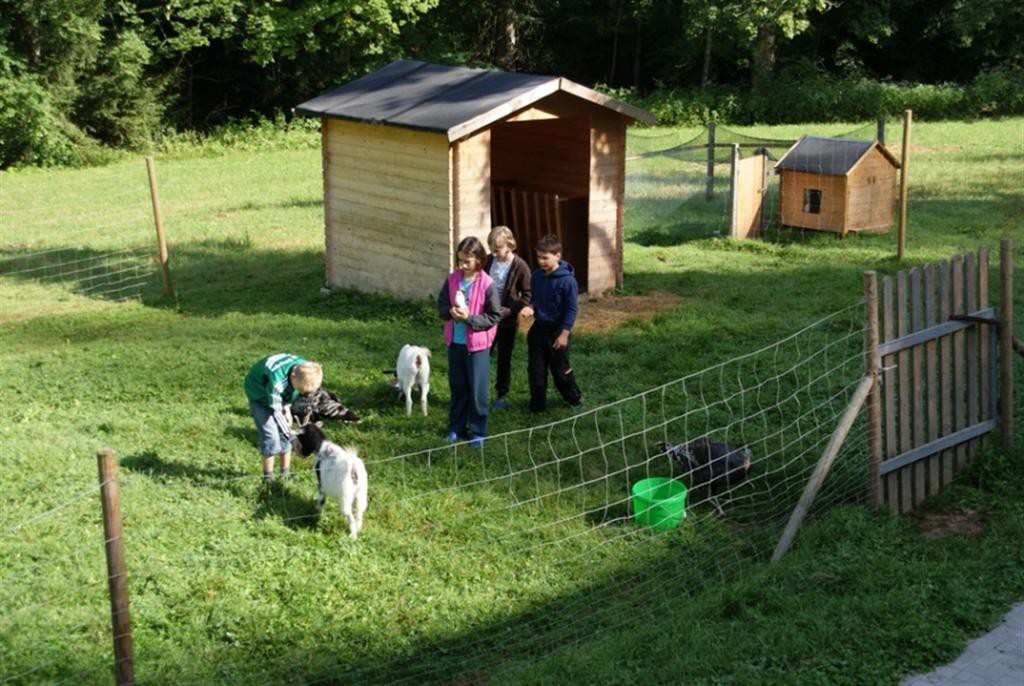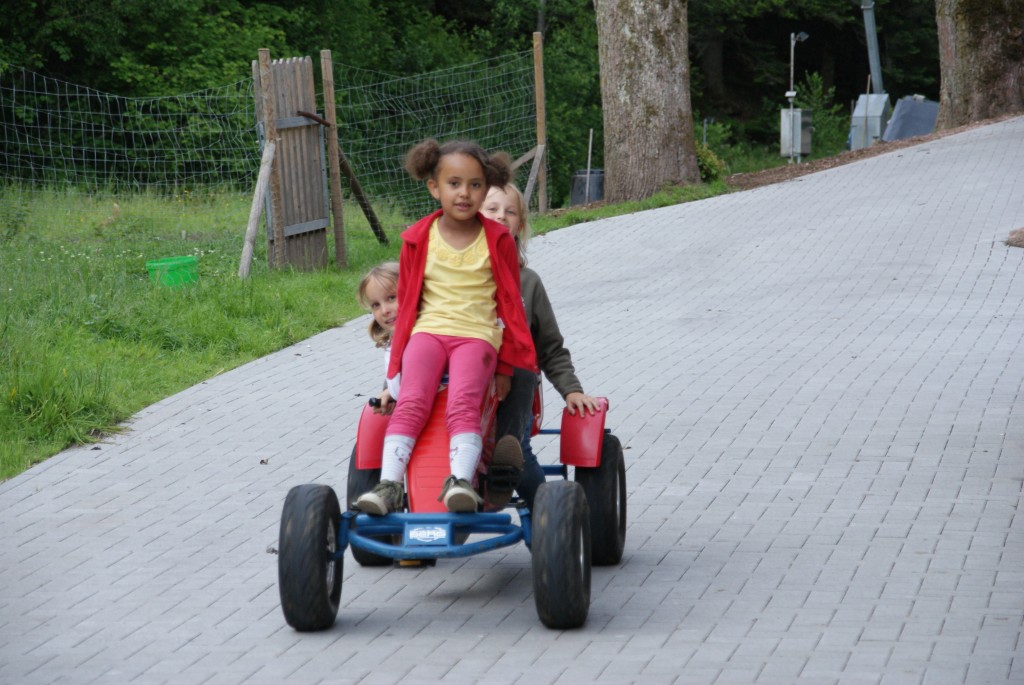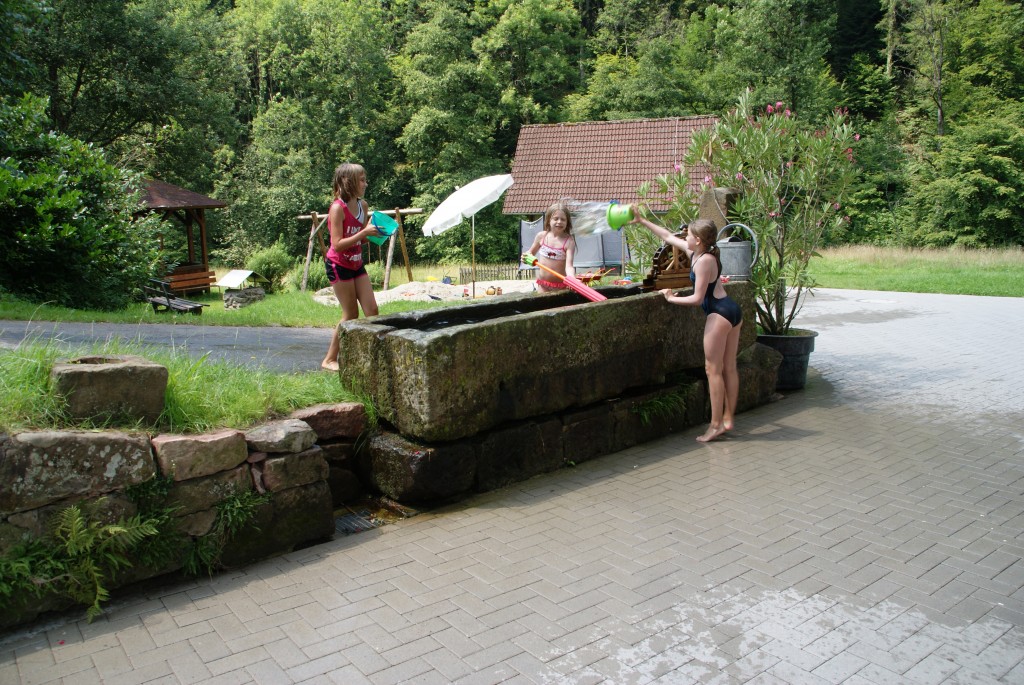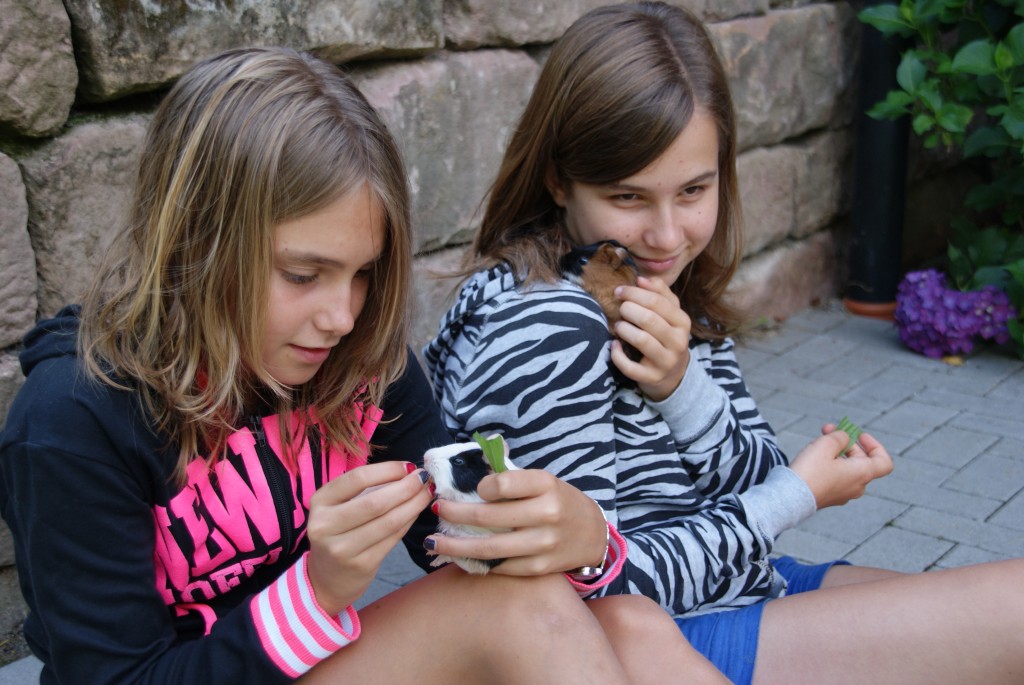 For little adventurers there is a spacious sandbox where they can dig and build to their heart's content. Here the children can give free rein to their creativity and enjoy themselves for hours.
Our zip line is an exciting highlight for all ages and an absolute thrill for children.
Various animals live on our farm, including sheep, goats, guinea pigs, a rabbit and chickens. Our guests are welcome to help care for and feed the animals. This is a great opportunity for children to learn how to interact with animals and become familiar with nature.
Our daily actions and decisions are integrated with our respect for the many generations that have farmed before us since 1763 and the responsibility we have for future generations. For our farm, sustainable management in which people, farm and animals are in harmony is a matter of course. Our forest is PEFC certified.
Our farm is proud to operate its own hydroelectric power plant. This renewable energy source not only provides the farm with clean electricity, but also helps to reduce our ecological footprint.
A vacation on our farm offers a perfect combination of fun, closeness to nature and sustainability. We look forward to welcoming you and your family and offering you unforgettable experiences in nature. Enjoy the peace and beauty of country life here in the Black Forest.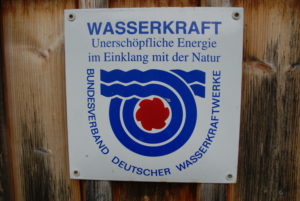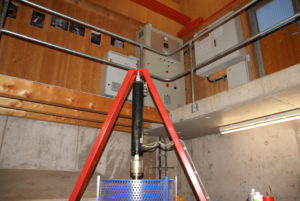 The Team
Our team of operators is happy to offer our guests an authentic and sustainable vacation experience. We love nature and love to share our passion for agriculture, renewable energy and adventure with you. We look forward to welcoming you to our farm and giving you unforgettable moments in nature.
Ulrika Gruber, Linda (grown up on the Hanselishof), Clemens, Klara und Jochen Gaiser.
Arrival by train, e-car charging station
If you want to travel by train, the nearest stop is Schenkenzell station. If you need a pick-up service, just let us know when you book. There are official charging stations for your electric vehicle in Schiltach. If you can charge your car via a household socket, we will be happy to offer you a possibility to charge, after consultation.
The cottage garden
The garden door into our large, historic farm garden is also open for our guests! In the special guest bed there are various herbs and teas. Here our guests may harvest fresh for their daily needs, depending on the season. Just contact us!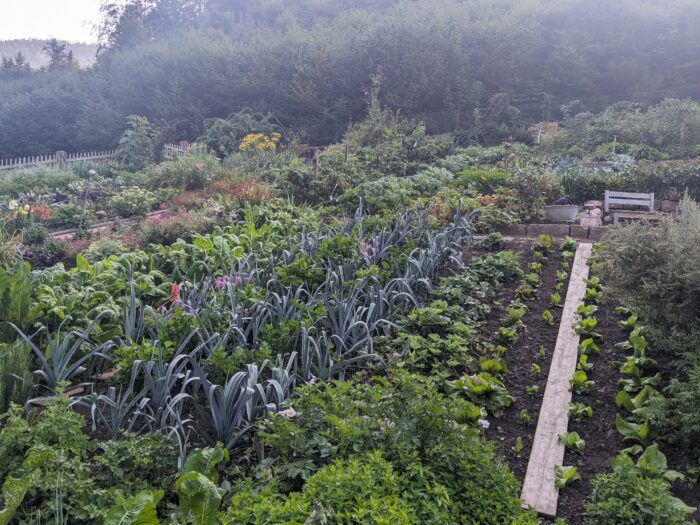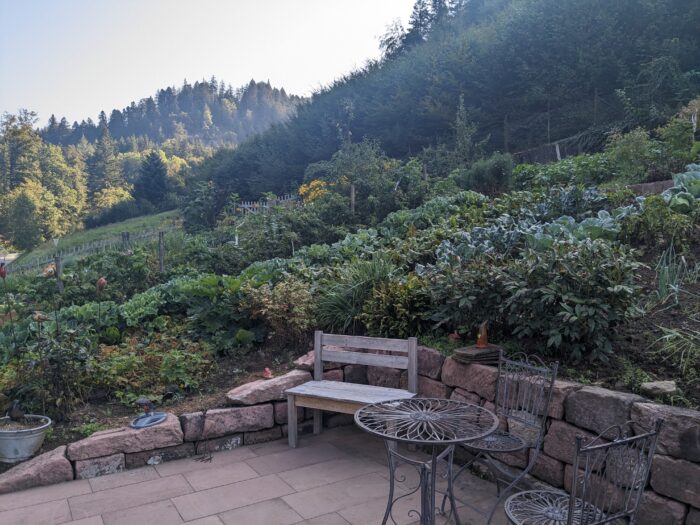 The farm garden was sponsored by the Federal Republic of Germany
and the state of Baden-Württemberg
within the framework of the
joint task improvement of the
agricultural structure and coastal protection